Introducing the latest evolution of our famous J34 Just One pack. If you're going to own just one hunting pack, you should make it a "Just One."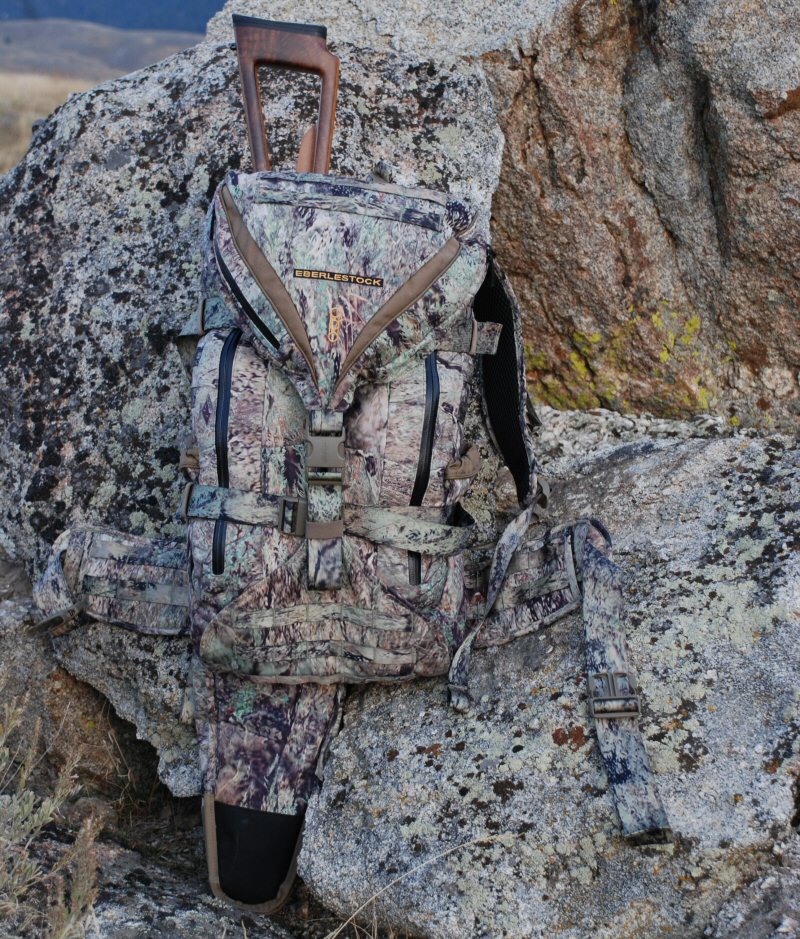 We can't help but point out how terrific this camouflage is. There's no trick photography here, no Photoshopping.

This is simply an up-front shot of a Just One pack in Hide-Open™ Western Slope™ that got tossed on a rock and had its picture taken. Your eyes get to be the judge.

Watch for more from Hide-Open, the company whose tagline says it perfectly: "Stand up and Hide.™"
The latest model of the Just One family shares the essential features of all of the others in the line. It's extremely versatile. Starting at an ultra-compact 2300 cubic inches, it expands to 4600 with its built-in Cam Expansion™ system. Add a Super Spike Duffel's 2900 cubic inches, and you get a 7500 cubic inch load hauler. The photo below shows the full sequence: