Eberlestock F4 "Terminator" Pack
The F4M Terminator is an extremely versatile full-format load bearing pack. Optimized for the scout/sniper mission, it has a unique articulating rear interior wall that allows a weapon to be carried near the wearer's back. When not carrying a weapon, the wall is pressed against the frame to maximize conventional interior load space.

Volume: 4100 c.i.
(67 Liter)

System Wt: 9 lb 10 oz
(4.75 kg)

Basic Pack Wt: 8 lb 12 oz
(4.30 kg)

Construction: 1000d/500d Nylon

Dimensions: 23"h x 12"w x 10"d

Dimensions(w/LP1): 27"h x 12"w x 10"d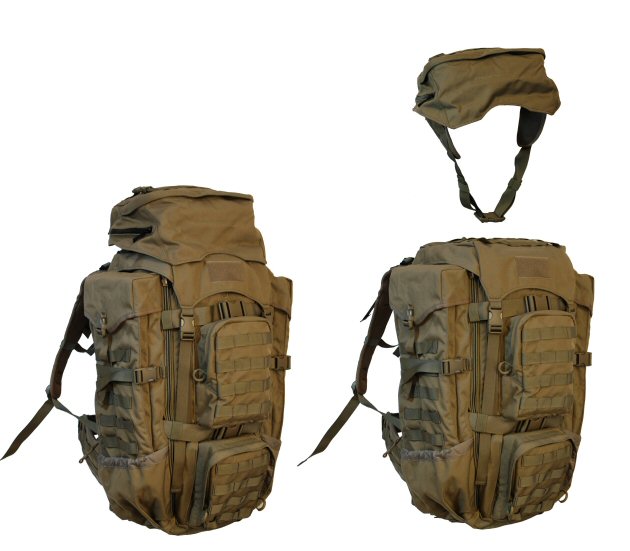 The F4M is laid out much like the G4M Operator, but instead of a built-in weapon carrier, the pack is a conventional pack with configurable load bay. The weapons bay puts the weapon next to the wearer's body, and when used with the optional A4SS Tactical Weapon Carrier, all man-portable sniper rifles can be carried. The pack is also compatible with A1SS, A2SS, and A2LS Side Scabbards.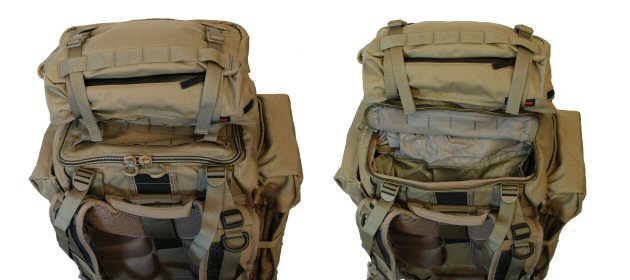 A trap door on the back of the main lid of the pack opens to allow the insertion of a scabbard or for the carriage of a weapon resting on the bottom of the pack without use of the scabbard.
Patented and Patent Pending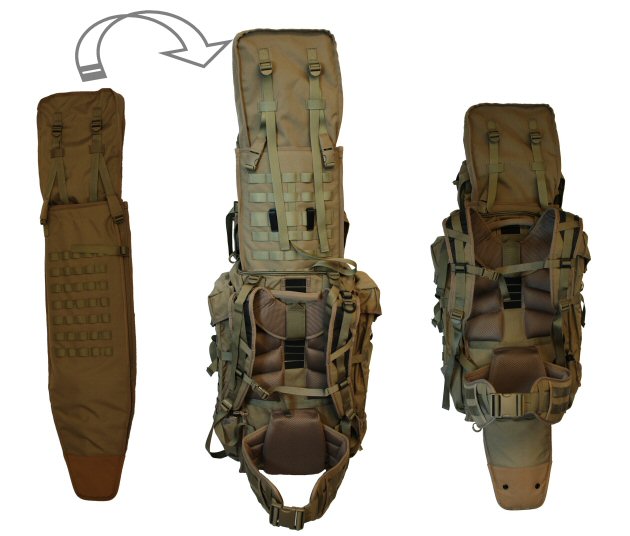 A4SS Side Scabbard is a configurable weapon carrier, capable of being rigged to contain virtually any man-portable weapon. It links to the F4M pack's main frame panel.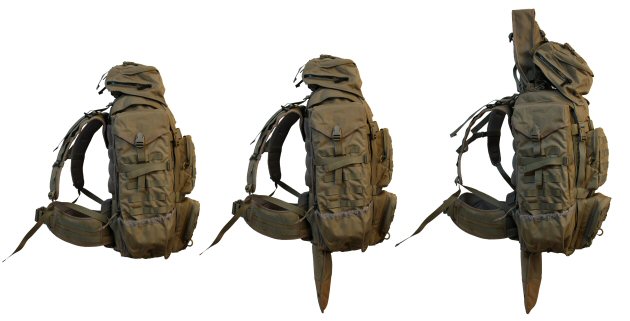 At left, the basic pack. Center, the pack as it will look with a folding-stock sniper rifle or other weapon less than 32" length. At right, any weapon up to 60" can be contained in the A4SS and carried in the F4 pack.
Military Green, Coyote Brown, Dry Earth, Multicam, or Unicam. Color availability may vary; please see our online store for the current.